1. Account Name:
Fade450
2. List your account link:
http://www.plazmaburst2.com/?a=&s=7&ac=Fade450&id=1499797
3. How did you find out about [USF]:
I've been at pb2 since maybe 2014-2015. USF members were in plenty of match's. Also there were plenty of traingings and recruitments in the California Server.
4. Were you recruited by someone, If so, state their username:
I was not recruited by someone. I searched up this clan because I remember coming across a wix website that USF owned. I then searched up "United Special Forces Pb2" on google and I found websites and some other things.
5. Why do you wish to join [USF]:
USF Has been here for a long time. they have seen plenty of things and encountered so many players its unreal. I'm really impressed they have been here for a long time and I want to help improve this clan because No matter how many members there are in USF, I feel as if they can always use some new members. My goal is to reach a high rank and help out in as many ways as I can.
6. How experienced are you in Plazma Burst 2? Explain why you feel this way or how this can be proved
To be honest, Im experienced in specific things. Out of 100%, I'd say 75-80. Once again, I am only very experienced in specific things.
7. Describe your personality in 3 adjective words:
Chill Mature Funny
8. How many Kills do you have:
11 681
9. How many deaths do you have:
11 160
10. Do you have any Player Points or Predicted Player Points? If so state them:
0.26 (I'll be honest I don't play ranked a lot.)
11. Any Level Developer Points? If so state them:
0.4
12. Latest and Overall K/D ratio:
Latest: 1.03 Overall: 1.05
13. (This answer should be more than 3 sentences.) Give THREE reasons why we should accept you:
1. When it comes to specific things, I'm an expert. Training's in snipers, warfare, and others can be hosted by me as I like to think Im pretty good at all of those 3. 2. There are plenty of good high ranks in USF. I wish to be one of those ranks because  I'm pretty good at solving conflicts and restoring peace and order if things get super chaotic. I'm also good at solving arguments. (Unless it's a crazy argument with high rank vs high rank. Can't help you there buddy.) 3. I'm pretty active on discord and Plazma Burst because I don't chat on mobile devices. I use a laptop and desktop. So if someone wants to train or something, I'll be there to help out. 4. I was in GeNociDe before and since they use forums and not in-game recruitment's, I'm pretty experienced with forums and what to add on there.
14. What will you do to benefit the clan:
Recruitment's, Training's, Adding things to the forum, Solving arguments, I got you covered. There's plenty other things You'll see if I'm accepted.
15. What are your Skills/Playing styles:
To be honest, In snipers I self-boost a lot and use the environment to my advantage. As for skills I specialize in Snipers, Warfare, and other stuff. (Very specific.) 
16. Ever been in a clan? If so, list them:
Special Army Rangers, (SRA) and GeNociDe (GeNo)
17. Explain why did you leave these clans:
For GeNociDe, I got busy with school work and decided I should resign. I came back and Joined (SRA) and helped them out with things. (Also very specific.) The reason I left SRA though is because I liked the USF forums and when I looked at SRA, I noticed the only thing they need  is more active members. Don't get me wrong, They already have active members they just want more. And I decided, Hey, SRA looks like it's all good and decided to join USF.
18. How often will you be online in our discord chat and in-game:
If I get accepted soon, I'll be active for the next 3 days and week every day. When school starts, I'll be inactive 4 and a half days a week.
19. How long have you played Plazma Burst 2:
2014-2015. I can't remember past that date. Also I made plenty of accounts although I forgot them.
20. Any alternative accounts you have on Plazma Burst 2:
No.
21. Do you wish to be apart of the United Special Forces Army, Navy or Airforce:
Navy.
22. Have you been in USF before? If so, why did you leave:
I think once, when hunter recruited me, (He's still on my friends list as we speak,) but I didn't have the discord and was for some reason too lazy to ask and at the time I didn't even have discord so that's why I left.
I'm not a spy. The only reason I say this is because The UA was at war with DC but even though its ended, I still think you have a good reason to be suspicious. I really hope I get accepted into this clan.

Decent application. I'll leave the questions for the rest of the Staff/High Command.

Guest

Guest





Quite an impressive application and skillset.

I have no inquiries, and there would be no complaint from me if my colleagues decided to admit this individual into the United Special Forces.

_________________
"From each according to his ability, to each according to his need(s)."

- Karl Marx
My mistake in #16. I put Special Army rangers instead of Special rangers army. It may seem like a minor mistake But I'll just point it out before someone else does.
By the way thank you all for your support and faith in my application so far. I appreciate it a lot!
_________________
---------------------------------------------------------------------------------------------------------------------------------------------
You cannot control the wind. But it is you who masters the sails.
---------------------------------------------------------------------------------------------------------------------------------------------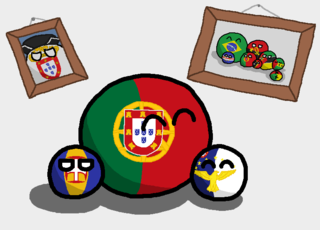 Forum Member




Posts

: 83


Join date

: 2017-04-14


Age

: 16


Location

: Portugal



_________________
"I play with guns.
I work with an axe.
" 
Forum Member




Posts

: 96


Join date

: 2017-05-07



I wanted to make a quick note: I have school so I wont be as active. Thanks for understanding. I hope I get in.
Last edited by Corrupted WizWard on September 6th 2017, 8:34 am; edited 1 time in total (Reason for editing : Minor Mistake)
Forum Member




Posts

: 2


Join date

: 2017-06-03



Looking forward to having you with us. +1

Guest

Guest





You are worthy of entry into our organisation. +1

_________________
"From each according to his ability, to each according to his need(s)."

- Karl Marx
Application Accepted.

You have received 5 positive votes.
Congratulations, you are now officially a member of USF.

_________________
"From each according to his ability, to each according to his need(s)."

- Karl Marx

---
Permissions in this forum:
You
can
reply to topics in this forum