1. Account Name:
zaglis
2. List your account link:
http://www.plazmaburst2.com/?a=&s=7&ac=zaglis&id=1490237
3. How did you find out about [USF]:
Because USF have lots of members.
4. Were you recruited by someone, If so, state their username:
By Angel Super Killer
5. Why do you wish to join [USF]:
Because I can expand my skill
6. How experienced are you in Plazma Burst 2? Explain why you feel this way or how this can be proved:
I'm decent, And. You can see it in my profile, maybe.
7. Describe your personality in 3 adjective words:
I'll be likable, Mature than some guests (that works? xd), and i'm serene.
8. How many Kills do you have:
Kills, 4130
9. How many deaths do you have:
Deaths, 2680.
10. Do you have any Player Points or Predicted Player Points? If so state them:
No, because i'm not allowed. For my ping c:
11. Any Level Developer Points? If so state them:
Not really. But I like to develop maps in another alt accs.
12. Latest and Overall K/D ratio:
Latest: 0.9 Overall: 1.54
13. (This answer should be more than 3 sentences.) Give THREE reasons why we should accept you:
I'll be a Decent player for USF
I'll be upgrade my ability for USF
I'll motivate people to join.
14. What will you do to benefit the clan:
I will motivate people to join x2
15. What are your Skills/Playing styles:
My skills, I'm decent. Again. And I like to play in Arena.
16. Ever been in a clan? If so, list them:
Yes, in Federal Army of Frostaria [FAF], and Ace of Spades [xAosx]
17. Explain why did you leave these clans:
FAF dissolved, and i Leaved AoS for boredom
18. How often will you be online in our discord chat and in-game:
The weekends you will find meh.
19. How long have you played Plazma Burst 2:
February of 2016.
20. Any alternative accounts you have on Plazma Burst 2:
Yes, two accs: kaito-, i--.
21. Do you wish to be apart of the United Special Forces Army, Navy or Airforce:
I don't know the difference, sincerely.
22. Have you been in USF before? If so, why did you leave:
Nope.
Forum Member




Posts

: 1


Join date

: 2017-09-09



Oh god the grammar and the structure makes my eyes bleed. One serious problem i see with this is why you left AoS, out of bordem. What's to say you wont leave USF out of your idea of bordem?
Forum Member




Posts

: 40


Join date

: 2017-04-13


Age

: 16


Location

: Behind you



I'd tell you to remake your application and put some effort into it next time, to be completely honest.
_________________
---------------------------------------------------------------------------------------------------------------------------------------------
You cannot control the wind. But it is you who masters the sails.
---------------------------------------------------------------------------------------------------------------------------------------------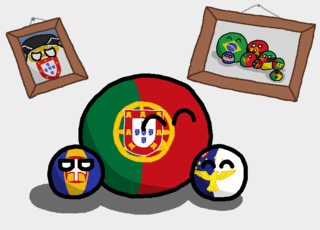 Forum Member




Posts

: 97


Join date

: 2017-04-14


Age

: 16


Location

: Portugal




---
Permissions in this forum:
You
can
reply to topics in this forum