1. Account Name:
Xx_GamerLol_
2. List your account link:
http://www.plazmaburst2.com/?a=&s=7&ac=Xx_GamerLol_xX
3. How did you find out about [USF]:
i met a [USF] guy and he was really friendly so he asked me to join usf and i said ok
4. Were you recruited by someone, If so, state their username:
I was recruited by [USF-Army]Cpl.XxSunbreakerxX
5. Why do you wish to join [USF]:
Because i hate guests and love peacefullness
6. How experienced are you in Plazma Burst 2? Explain why you feel this way or how this can be proved:im not that experienced my aim is 43% trash because i cant hit small targets but with m4a1 im good
7. Describe your personality in 3 adjective words:
brave funny lover
8. How many Kills do you have:
0 cuz i cant play ranked my pc is trash
9. How many deaths do you have:
0 cuz i cant play ranked my pc is trash
10. Do you have any Player Points or Predicted Player Points? If so state them:
0 cuz i cant play ranked my pc is trash
11. Any Level Developer Points? If so state them:
0 cuz i cant play ranked my pc is trash
12. Latest and Overall K/D ratio:
0 cuz i cant play ranked my pc is trash
13. (This answer should be more than 3 sentences.) Give THREE reasons why we should accept you:because i know the rules of usf  wrecking guests and being friendly oh and i really like tag [USF]
14. What will you do to benefit the clan:
i would do every thing by the rules so this clan would be popular
15. What are your Skills/Playing styles:
camping and rushing
16. Ever been in a clan? If so, list them:
no i have never been in a clan
17. Explain why did you leave these clans:
i have never been in a clan
18. How often will you be online in our discord chat and in-game:
im online every single of my free time
19. How long have you played Plazma Burst 2:
i have played pb2 16 years
20. Any alternative accounts you have on Plazma Burst 2:
yes
21. Do you wish to be apart of the United Special Forces Army, Navy or Airforce:
navy
22. Have you been in USF before? If so, why did you leave:
i haven ever been in usf
Forum Member




Posts

: 1


Join date

: 2017-09-21



A few things that are glaring out to me.

For question 5, you want to join us because you hate guests and love "peacefulness"? (It's just peace btw.) The hate part makes it sound like you want to join us for all the wrong reasons.

In question 6, you say you're not that experienced, yet you've apparently played for 16 years? (Question 19). Did you misread the question or are you just a really slow learner? 

In regards to questions 8-10 and question 12, how exactly do you think you'll help us in pb2 if you can't play ranked because your "pc is trash"? We don't want any dead weight. Don't be lazy with your copy-paste answers. You didn't need the same excuse for five questions. 

For question 11, I'm pretty sure you don't play ranked to get level developer points. Read the question.

In question 13, you stated that you know the rules of USF. How? Are you in our chat? If so, what's your name? Looks slightly suspicious to me. And just "liking the tag" doesn't give us reason to accept you. Nobody is going to give you anything just because you like it.

Question 14. I'd consider USF a well known clan in pb2 anyway. And how does following the rules only make the clan more popular? Am I missing something here? Everyone is expected to follow the rules anyway. Doing something that's already required isn't exactly a benefit. 

Be realistic for question 18. Nobody is ever online in ALL of their free time.

Provide links for your alternate account.

Think about the way you word your answers, please.
_________________
"I play with guns.
I work with an axe.
" 
Forum Member




Posts

: 111


Join date

: 2017-05-07



Invalid answers for several questions and no effort on reapplying, application voided.
_________________
---------------------------------------------------------------------------------------------------------------------------------------------
You cannot control the wind. But it is you who masters the sails.
---------------------------------------------------------------------------------------------------------------------------------------------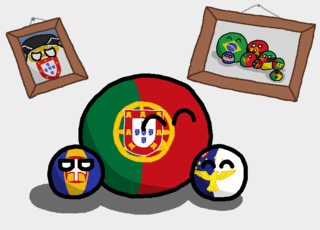 Forum Member




Posts

: 97


Join date

: 2017-04-14


Age

: 16


Location

: Portugal




---
Permissions in this forum:
You
can
reply to topics in this forum