1. Account Name:lakers900
2. Provide a link to your Dead Frontier Profile page:
https://fairview.deadfrontier.com/onlinezombiemmo/index.php?action=profile;u=9529178
3. How did you find out about [USF]:
Someone that I met on dead frontier told me about this clan and asked if I wanted to join.
4. Were you recruited by someone? If so, state their username:
recruited by ch33kyn1nj4.
5. Why do you wish to join [USF]:
I am still a newbie, so I can almost never solo a mission or kill a boss. I need people to come with me but even that sometimes is hard to find.
6. Which styles of gameplay do you primarily focus on (PvE/PvP, looting/grinding, etc.):
I am mostly about looting bosses and grinding as well.
7. Which outpost do you prefer/tend to operate at:
fort pastor
8. Describe your personality using 3 adjectives:
tryhard,not giving up,honest
9. (This answer should be more than 3 sentences.) Provide THREE reasons why you believe that USF should accept you:
I think I would a great assest to the clan due to my experiences in the past. I play often so I can contribute lot. Also, I know lot of people who are willing to help us with missions and loot.
10. How can you specifically benefit the colony, and USF's operations on Dead Frontier:
   Get more members and help with bosses/mission. Also, I am a decent looter and have been getting lots of experience fighting bosses.
11. Have you ever been in a clan? If so, list them:
Nope, never because I never really knew that there was such things as clan. After someone on dead frontier told me about, I decided I wanted to join one as well.
12. (Answer only if question #11 was answered affirmatively) Explain, in detail, why you decided to leave these clans:
13. How often will you be online/available in our Discord server and in-game:
  Almost everyday.
14. How long have you played Dead Frontier
: I came back couple months ago. I used to play few years ago but quit since I wasn't doing well in the game.
15. If the colony required you to donate a portion of your wealth, in order to fund clan creation or equipment allocation, would you be opposed to that? If so, why:
Yes, I don't mind donating at all! I am glad to help wherever I can.
16. Would you be willing to assist new players (or those less experienced than yourself) financially and in-game:
yes of course I am a new myself.
17. Do you have any alternative accounts on Dead Frontier? If so, please provide their Dead Frontier Profile page(s):
Nope
18. Would you potentially be interested in participating in any of the other games that USF focuses on:
 maybe depending on the game.
19. Do you wish to be apart of our Army Faction, Navy Faction, or Airforce Faction in our clan:
 Navy since I like to have a strategy before I go in.
20. Have you been a member of USF, in the past? If so, why did you leave:
  nope

lakers900

Guest





This application is of a decent quality.
I have no further comments or questions.

_________________
"This lamb is so undercooked, it's following Mary to school!"
                                      -Gordon Ramsay
Forum Member




Posts

: 98


Join date

: 2017-12-03



This Application looks good overall.

No other comments/questions for the applicant.
Voting Phase has been Initiated.
_________________
Божѣ, Царя храні!
Forum Member




Posts

: 221


Join date

: 2017-04-12


Age

: 22


Location

: Southampton, Suffolk County, New York, United States



_________________
---------------------------------------------------------------------------------------------------------------------------------------------
You cannot control the wind. But it is you who masters the sails.
---------------------------------------------------------------------------------------------------------------------------------------------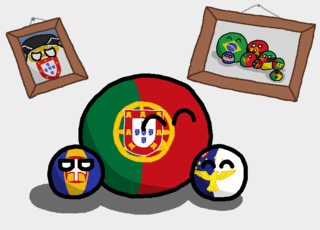 Forum Member




Posts

: 97


Join date

: 2017-04-14


Age

: 16


Location

: Portugal




_________________
"This lamb is so undercooked, it's following Mary to school!"
                                      -Gordon Ramsay
Forum Member




Posts

: 98


Join date

: 2017-12-03



_________________
Fear. Fear attracts the fearful. The Strong. The Weak. The innocent. The corrupt. Fear. Fear is my ally
Forum Member




Posts

: 25


Join date

: 2017-12-16



+1

I've befriended Lakers900 since I was still at p13, way before I discovered USF. We would hunt bosses together and share the booty. He was willing to share his wealth, despite the expenses of maintaining his firearms. He would also help the noobier noobs, despite himself being a noob. Most non-melee DF players would often quit in a fit of rage, since the ammo market isn't so forgiving. My former looting partner, MrMercy2, was fed up with the costs of ammo maintenance and the laggro, contributing to his resignation. Unfortunately, DF is a cruel game, requiring players to do their homework and experiment with multiple accounts. Many new players seeking for a casual, lighthearted experience often quit before lv50. They grow confused, unable to sustain themselves without any guidance. However, I am glad to have met Lakers900. We were just as confused and hopeless, yet at least we weren't alone. If I haven't had anyone as a companion after MrMercy2's resignation, I would have just gave up. Today, we continue aiding those incapable of slaying massive bosses, or those unable to handle swarms in looting missions. Now with a clan, perhaps this tradition should resume on a massive scale. Let us grow in ranks one noob at a time, and be known as saviors thoughout Fairview. Let us not be known in the leaderboards of Top Survivor or Top Player Killer, but let us be known for the top clan in guiding the clan-less and the destitute and the struggling.
Forum Member




Posts

: 3


Join date

: 2018-02-01



Application Accepted.

You have recieved 5 positive votes.
Congratulations, you are now officially a member of USF.

Topic Locked.


---
Permissions in this forum:
You
can
reply to topics in this forum