1. Account Name: AshleyKitty
2. List your account link:
http://www.plazmaburst2.com/?a=&s=7&ac=AshleyKitty&id=1633828
3. How did you find out about [USF]: a recruitment server
4. Were you recruited by someone, If so, state their username: [USF-AF]AFC. matityahu
5. Why do you wish to join [USF]: the truth is that I am a bit new in PB and I want to know more people, I want to test my "skills" and prove that I am not a burden
6. How experienced are you in Plazma Burst 2? Explain why you feel this way or how this can be proved: ok, ok, im not pro like others, but, I'm definitely not a noob, I just want a challenge on the battlefield
7. Describe your personality in 3 adjective words: shy, funny and naughty... hehe
8. How many Kills do you have: 503
9. How many deaths do you have: 562
10. Do you have any Player Points or Predicted Player Points? If so state them: I don't have, I have a time without playing in ranked matches
11. Any Level Developer Points? If so state them: 0.53 (it was 1.14 but I had to delete some maps)
12. Latest and Overall K/D ratio: Overall=0.88 --- Latest=0.61
13. (This answer should be more than 3 sentences.) Give THREE reasons why we should accept you: well... 1-someone told me that this clan has few girls 2- You will not get bored if you play with me, I am funny, very witty and naughty 3- I can sing rap god :v ... nah, kidding ... I'm often connected in pb, it's useful, right?
14. What will you do to benefit the clan: recruit experienced people and... other things...
15. What are your Skills/Playing styles:I adapt easily to any terrain, I like to move a lot, so I have control of the territory and the enemies tend to try harder to shoot me (although it is difficult in slow motion)
16. Ever been in a clan? If so, list them: nop
17. Explain why did you leave these clans: ...
18. How often will you be online in our discord chat and in-game: hmm... I connect frequently in bp, I have no discord
19. How long have you played Plazma Burst 2: 6 months
20. Any alternative accounts you have on Plazma Burst 2: nop... maybe later...
21. Do you wish to be apart of the United Special Forces Army, Navy or Airforce: hmm...I need to train to know which one I'm better at
22. Have you been in USF before? If so, why did you leave: nop

AshleyKitty

Guest





6. - This does not explain how good you are at Plazma Burst.
7. - I don't think "naughty" would be something you want to classify yourself as.
13. - You really should think on your answer.
14. - What "other things"?
18. - To join USF, you need to have a Discord account.
https://discordapp.com/
20. - If you don't have any, keep it that way.
21. - Here's information about the factions.
Army: Our largest faction. Specializes in automatic weapons, fast paced action, and overpowering. Easiest promotion-base.
Navy: Our smallest faction. Specializes in bolt action and precision. Snipers, Riflemen, Long shots. Hardest promotion-base.
Airforce: Our medium sized faction. Specializes in semi-auto weaponry, self boosting, speed and agility. Normal promotion-base.
I think you should consider submitting a new application in 3 days, alright?
_________________
---------------------------------------------------------------------------------------------------------------------------------------------
You cannot control the wind. But it is you who masters the sails.
---------------------------------------------------------------------------------------------------------------------------------------------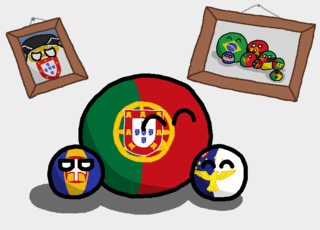 Forum Member




Posts

: 97


Join date

: 2017-04-14


Age

: 16


Location

: Portugal



First, at the question 15, we need to know what weapon(s) are you good at ; example, long range weapon, like Snipers, or any other gun which you are skilled in. You also have to specify if you have particular skills in Parkour or Saw maps, like Glitch, Selfboost, etc. You are not the only applicant to not have well answered this question.

In conclusion, I suggest that this application must be Voided. Most of your answers to the questions have to be thoughtful, next time that you will apply a second time.
Forum Member




Posts

: 108


Join date

: 2017-04-13


Location

: -



Going off what Ian said about the discord chat, you don't need a discord account. But you need to get one. And you can easily do that by going to the USF website.
http://www.usfpb2.wixsite.com/USFHQ
and then going to the chat tab and joining our verification chat.
_________________
I have came a long way, experienced hardships and all of the above.
I had dreams and hopes of doing the unexpected.
I cannot abide by the majority, but I will act on my own.
For my own choice, has brought me here today.
~l+.:[USF]:.CF.Hunter:.+l~
Forum Owner




Posts

: 279


Join date

: 2017-04-12


Age

: 17


Location

: Heaven



It seems that you might need more time and thought into this as it looks very rushed. Question 7 should be revised, as "naughty" doesn't sound like something you should identify yourself with. Question 13 needs revising also, put more time on it. Question 14 needs to be more specific as "other things" doesn't sound very promising. And lastly, question 15 isn't just talking about your play style, but what weapons are you specialized in. That is all I have to say. I recommend a new application form with time and thought put into it.
Forum Member




Posts

: 86


Join date

: 2017-11-30


Age

: 15


Location

: Canada



Application Voided. Not Answering Questions from Others. You may re-apply in 3 days if you wish to try again.
_________________
Божѣ, Царя храні!
Forum Member




Posts

: 221


Join date

: 2017-04-12


Age

: 22


Location

: Southampton, Suffolk County, New York, United States




---
Permissions in this forum:
You
can
reply to topics in this forum